Interview with Maria Leenen from SCI Verkehr
We recently launched railauction.plus. On our marketplace, resource conservation and secondary recycling play a central role. But how important are these topics and how important will they be in the future? We talked about this with Maria Leenen, Managing Director of SCI Verkehr GmbH.
Maria Leenen is managing partner and company founder of SCI Verkehr GmbH. She is also a trusted contact and long-standing personal advisor to leading railway (industry) companies worldwide.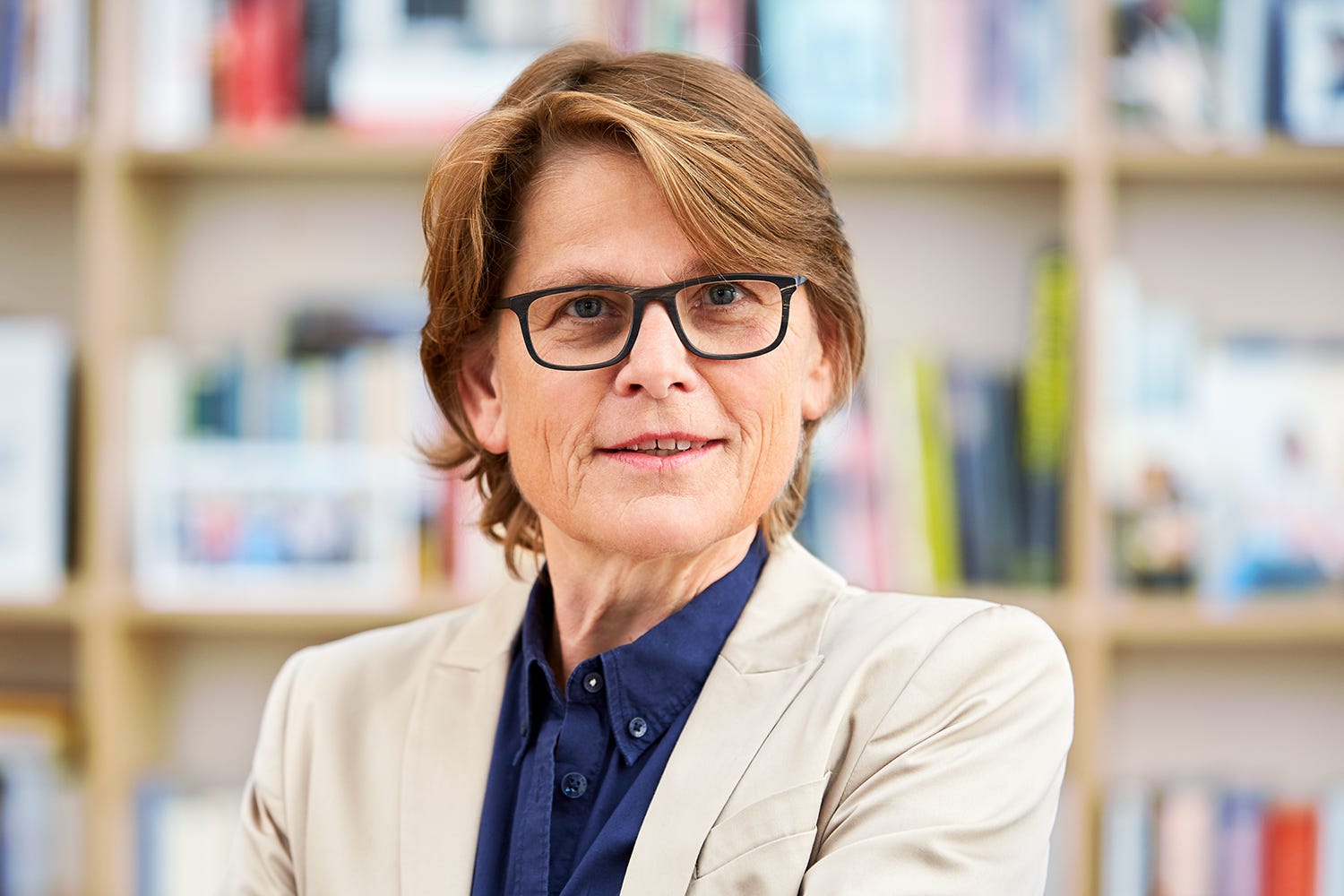 railauction.plus: As specialists, you have an excellent overview of the rail industry at SCI Verkehr. Please classify the topics of resource protection and secondary recycling - are these just trend topics from your point of view?
Maria Leenen: I would rather understand "trend topic" as a flash in the pan: However, resource conservation has been and will remain important for the railways. After all, the railway has always been an environmentally friendly mode of transport, which is also characterised by the longevity of many assets. Vehicles and infrastructure are usually subject to extremely long life cycles, so their maintenance is fundamentally sustainable. With secondary recycling for assets and components, the aspect of sustainability is expanded even further.

railauction.plus: The rail sector is already a pioneer in terms of sustainable mobility compared to other transport sectors and means of transport such as cars or trucks. Where do you think there are still untapped opportunities?
Maria Leenen: Clearly in digitalisation. Here, the industry must and can continue to catch up, also compared to the road: ETCS and DAC are real gamechangers. Digital solutions for industry and operators also offer untapped opportunities, for example in the areas of construction site management, personnel deployment and maintenance. railauction.plus highlights a positive aspect of digitalisation: supply and demand for rail assets are matched directly and quickly.

railauction.plus: From your point of view, what are important factors for companies to be well positioned in this area in the future?
Maria Leenen: A new mindset is needed in the companies: Towards doing and with the will to cooperate. In the past, railways have often struggled with this - the focus was mostly on their own operations. In view of the necessary macroeconomic transformations, however, the climate has also changed in the sector. The industry has become more open to cooperation because we are dealing with a very asset-heavy business. Here, high utilisation is the key to success.

railauction.plus: How do you see the fragmented European market positioned to date?
Maria Leenen: As a result of liberalisation, the European market has not only become more fragmented, but also more broadly divided - significantly more players are active and more will follow who want to and have to assert themselves in their niche. Of course, from a competitive point of view, unique selling propositions have to be defined and cultivated and superficially contradict the need for cooperation. Nevertheless, other sectors show that this does not have to be a contradiction. We also see tendencies in the railway scene - among the state railways for example - to increasingly open up to other providers. The new platform is a good example of this.

railauction.plus: We, as a platform, are trying to bring this fragmented market together. Where do you see the biggest opportunities here in terms of resource conservation and secondary recycling. To what extent can companies benefit from this?
Maria Leenen: Today, the stocking of spare parts is mostly covered by each individual company. This means high investments in the warehouses of the factories. Especially for small operators, the platform is an opportunity to react flexibly here and reduce their own inventory - always provided that sought-after components are available. In addition to optimising availability, companies also benefit with regard to the procurement of necessary spare parts for older series when manufacturers can no longer deliver. Obsolescence is increasingly becoming an issue for the sector, which is being addressed and tackled by the new platform.


Thanks again to Maria Leenen for the exciting interview!